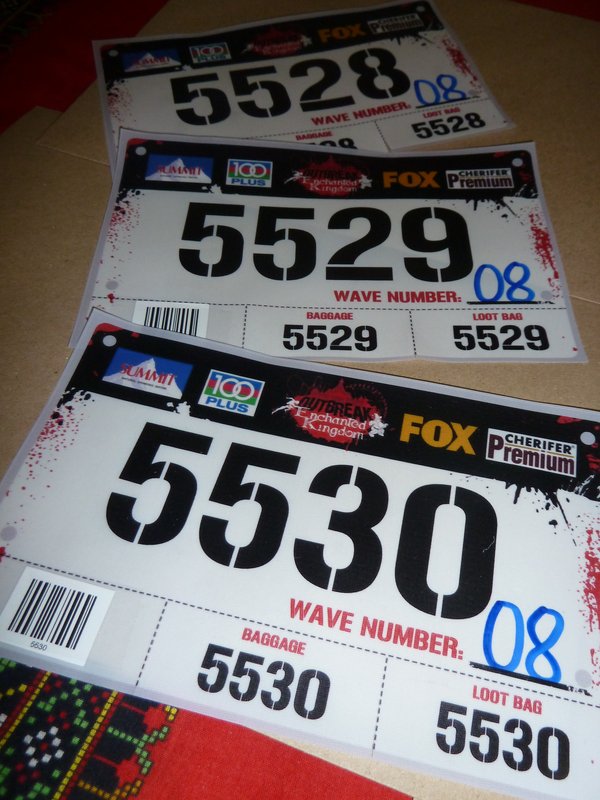 Ever since I heard of this different kind of fun run a.k.a. Outbreak, I have always wanted to join. It is like my Resident Evil and Plants vs Zombies dream come true! But like my other gala ideas, my desire to join Outbreak Nuvali and Outbreak BGC had been extinguished by my lack of companion.
Good thing my puberty peaking cousin is so eager to join the third outbreak that she actually pursued me to pay for half of her registration fee. This is actually the most expensive Outbreak to date but wth, I don't mind paying extra as long as I get to experience the fun of being chased by Zombies! Our uncle, who is a running addict, also joined us as well.
So I went to Runnr ATC last Monday 10/1 and registered the three of us for Outbreak EK on Halloween 10/31 for Wave 08 7:40 PM. Yay! I can't wait! I originally wanted to be a Zombie so I could go all out on the costume but the Zombie application is closed to the public for this third Outbreak.. :(
Oh well, its hard to think of a remarkable costume that would still allow me to run fast. My cousin said she is going as she is, but not me! I am going to dress up and put extra effort. After all, what is Halloween without a costume! Now what should I be? I need ideas. Hmmm...